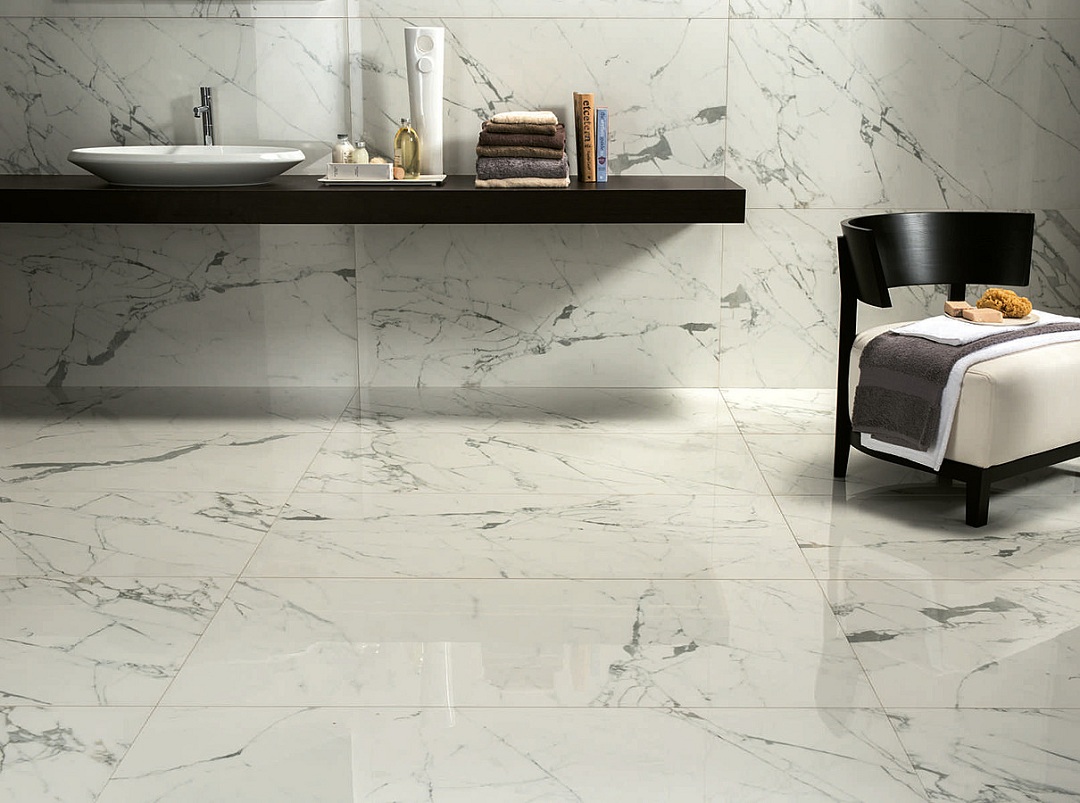 Marble Look Tiles – Zodiac Tiling
Similarly to the wood-looking tile, Porcelain and ceramic tile that imitates valuable stone grades surpasses the prototype materials in many ways. The inherent beauty of minerals and rocks is enhanced by the ultimate performance characteristics of modern porcelain and ceramic tile. Visibly indistinguishable from natural stone, porcelain stoneware enjoys equal durability and wear-resistance and immense sober look. Besides, an incontestable advantage of porcelain tile is its affordability.
Nowadays, there is huge demand for the stone-effect porcelain tile results in a booming market. Willing to meet the highest quality standards and demands of the most experienced customers, the tile brands keep experimenting with the rarest stone grades, original tile shapes and surface finishes. No wonder that marble is regarded as classics lasting through time. Luxurious and majestic, it has been among the most sought-after materials for centuries and presferred by most people who are into some natural and lively designs. Depending on the marble grade and origin, the color gamut of this natural stone amazes by its diversity, which has become another challenge for the manufacturers of marble-effect ceramic tile and porcelain stoneware.
The white shadings of marble are sure to be the iconic . The most popular grades of white marble are quarried in Calacatta, Statuario, and Carrara .
Marble Tile Installation and Tiling Contractors
We have better service for tiling when we talk about the Natural marble stone or be it the Marble look tile , since we are in the manufacturing business for quite some time now we know the exact way it has to be installed to bring in its natural beauty and the great tile patterns
Porcelain and Ceramic Tiles from Zodiac Tiling in New Zealand
It always creates the luxury statement when we talk about marble Tiles
.
FIND US AT
41 A Abbotts Way, Remuera, Auckland 1050, New Zealand